POSTERS
TAKENOBU IGARASHI
18" x 23"
This poster is for a fictional event at the California College of the Arts featuring Takenobu Igarashi, inspired by his geometric work.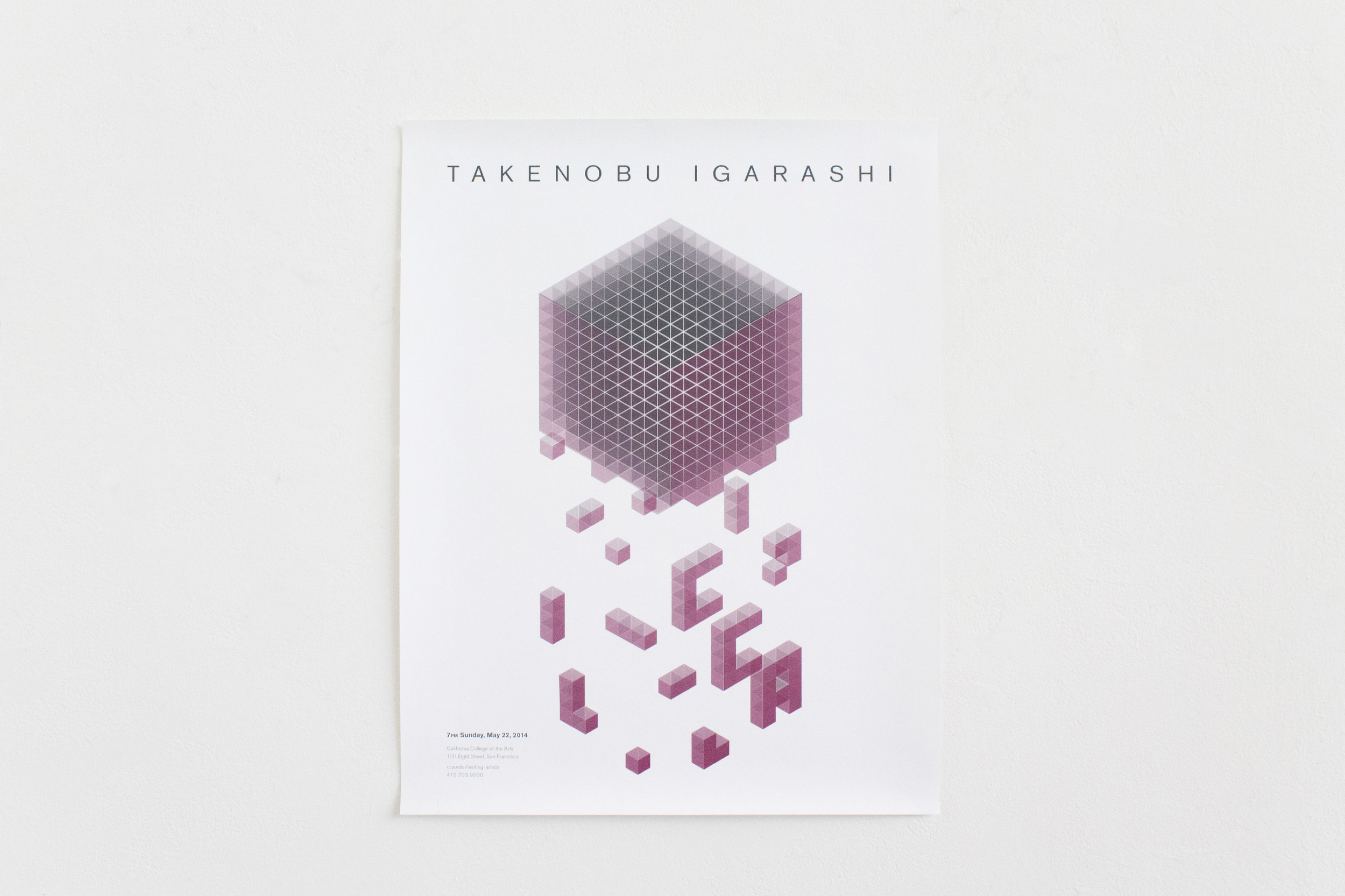 WRITTEN AND VISUAL
20" x 60"
This is a visualizing Mark Bartlett's essay, Beyond the Margins, focusing on the quote "wherever we are in the world, we must forge a correspondence between something written and something visual".
NATIONAL GEOGRAPHIC PSA POSTER
30" x 40"
This poster was designed for a Graphic Design 1 class at the California College of the Arts, not used by or for National Geographic. The poster shows statistics from National Geographic on water bottle usage and pollution in the United States. Subtext reads: Americans drink 29 billion bottles of water annually, using 17 million barrels of crude oil, enough to power 1 million cars for a year.